GORILLAS & PRIMATES
UGANDA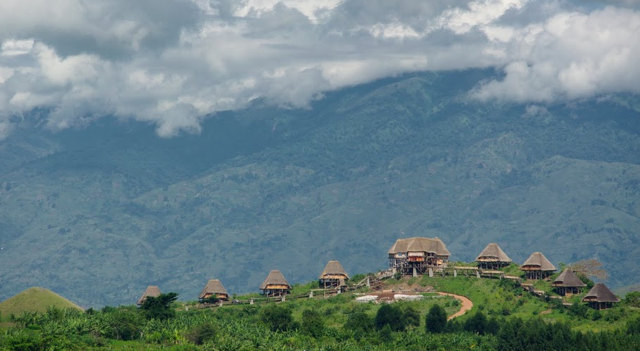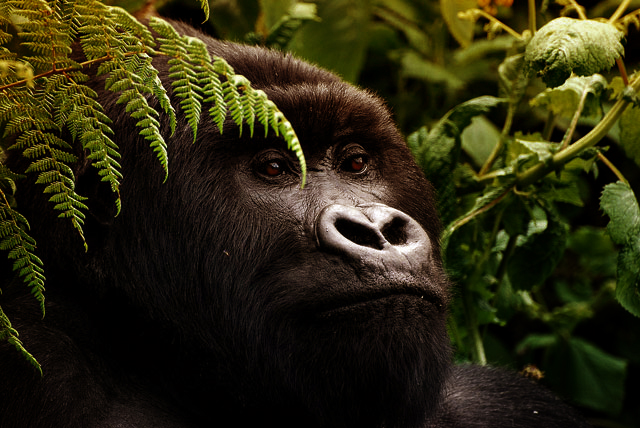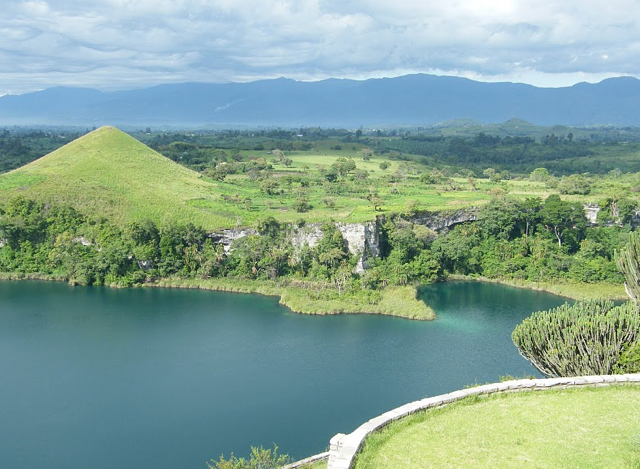 LOCATION
Uganda is one of the most beautiful countries in Africa rolling green hills and valleys, lakes and rivers, mountains and forests, a wonderful climate and smiling friendly people. The wildlife is sometimes tough to get to but with high rewards.
Kibale National Park
The most accessible of Uganda's major rain forests, Kibale is home to a remarkable 13 primate species, including the very localised Red Colobus and L'Hoest's monkey. Kibale's major attraction, however, is the opportunity to track habituated chimps - these delightful apes, more closely related to humans than to any other living creature, are tremendous fun to watch as they squabble and play in fruiting trees.
Queen Elizabeth National Park
Almost 100 mammal species and a remarkable 606 bird species makes this superb safari territory, with Elephant, a profusion of Hippo, Lions and Leopards, the elusive Giant Forest Hog and the handsome Uganda Kob all regularly sighted around the tourist village on the Mweya Peninsula - which also boasts a marvellous waterfront setting in the shadow of the Rwenzori Mountains. Elsewhere, the remote Ishasha Sector is famed for its tree climbing Lions, the Kyambura Gorge harbours habituated Chimps, the Maramagambo Forest is home to an alluring selection of forest monkeys and birds, and flocks of flamingo are resident on the crater lakes.
From open savannah to rainforest, from dense papyrus swamps and brooding crater lakes to the vastness of Lake Edward it is little wonder that QENP boasts one of the highest biodiversity ratings of any game reserve in the world.
Bwindi Impenetrable National Park
A magnificent verdant swathe across the steep ridges of the Albertine Rift Valley, this ancient rainforest - one of the few in Africa to have flourished throughout the last ice age, is home to roughly half of the world's mountain gorillas.There are only 880 Mountain Gorillas. The National park has 90 mammal species, including 11 primates, of which the black and white Colobus, with it's lovely flowing white tail, is prominent.
The forest birding ranks with the best in Uganda, with 23 highly localised Albertine Rift endemics present.
ITINERARY
DAY 1 - I will be waiting for you when you land at Entebbe airport. Dinner at my favourite city restaurant. Overnight at a local hotel.
DAY 2 - Early drive through the city and into the country as we head to Kibale N.P. Picnic lunch on route. Kyaninga lodge awaits, your room, a hundred stairs above the mountain, overlooking a lake. I give informal talks on Chimp behaviour, social structure and the does and don'ts.
DAY 3 - Early morning Chimp walk. Traditional Uganda lunch and a walk on boardwalks into a swamp, our best chance to see L'hoest Monkey and Grey Cheeked Mangaby. Dinner in the clouds. Talk on primates and their social behaviour.
DAY 4 - Early Chimp walk, later we drive through to Queen Elizabeth National Park. Lunch and game drive till the Park closes.
DAY 5 - An early start as this morning we will be doing a game drive to the Uganda Kob breeding grounds, we will also be looking for Leopard and Lion. Returning back to camp late. After lunch we will be heading for a private boat cruise on the Kasinga Channel.
DAY 6 - Another early start, and we will be doing a chimp walk looking for the Kyambura Chimps through a steep gorge and then a picnic breakfast. Lunch in camp followed by an afternoon game drive.
DAY 7 - Morning drive through the Ishasha area of Queen Elizabeth National Park looking for the tree climbing Lions that make this area so famous. Arrive in Bwindi for afternoon tea. As we can only spend 1 hour with the Gorillas with an informal talk on Gorillas behaviour and the do's and don'ts.
DAY 8 - Gorilla walk, lunch in the forest. Talk on Gorillas and our interaction.
Day 9 - Bird and forest walk, lunch in camp.
DAY 10 - Gorilla walk, lunch in the forest. Talk on Gorillas and our interaction.
DAY 11 - Breakfast and a morning flight back to Entebbe to catch our international flights.
ACCOMMODATION
Getting Gorilla permits and Chimp permits is the hard bit. Walks tracking primates can be tough in the mountains, so I work lodges around the permits.
Gorilla Forest Camp is in the National Reserve so you have a chance of a Gorilla in camp.
Clouds is an amazing lodge, their food is all locally grown on the property.
Kyaninga Lodge with amazing food, lodge and service is a great base for Kibale N.P.
I never sacrifice wildlife for a lodge, however I do like my lodge comforts after a hard day in my office.
FACTS
The name says it all "Bwindi Impenetrable Rain Forest" Yes! Bring your rain coat we have rain in the non-rainy season.